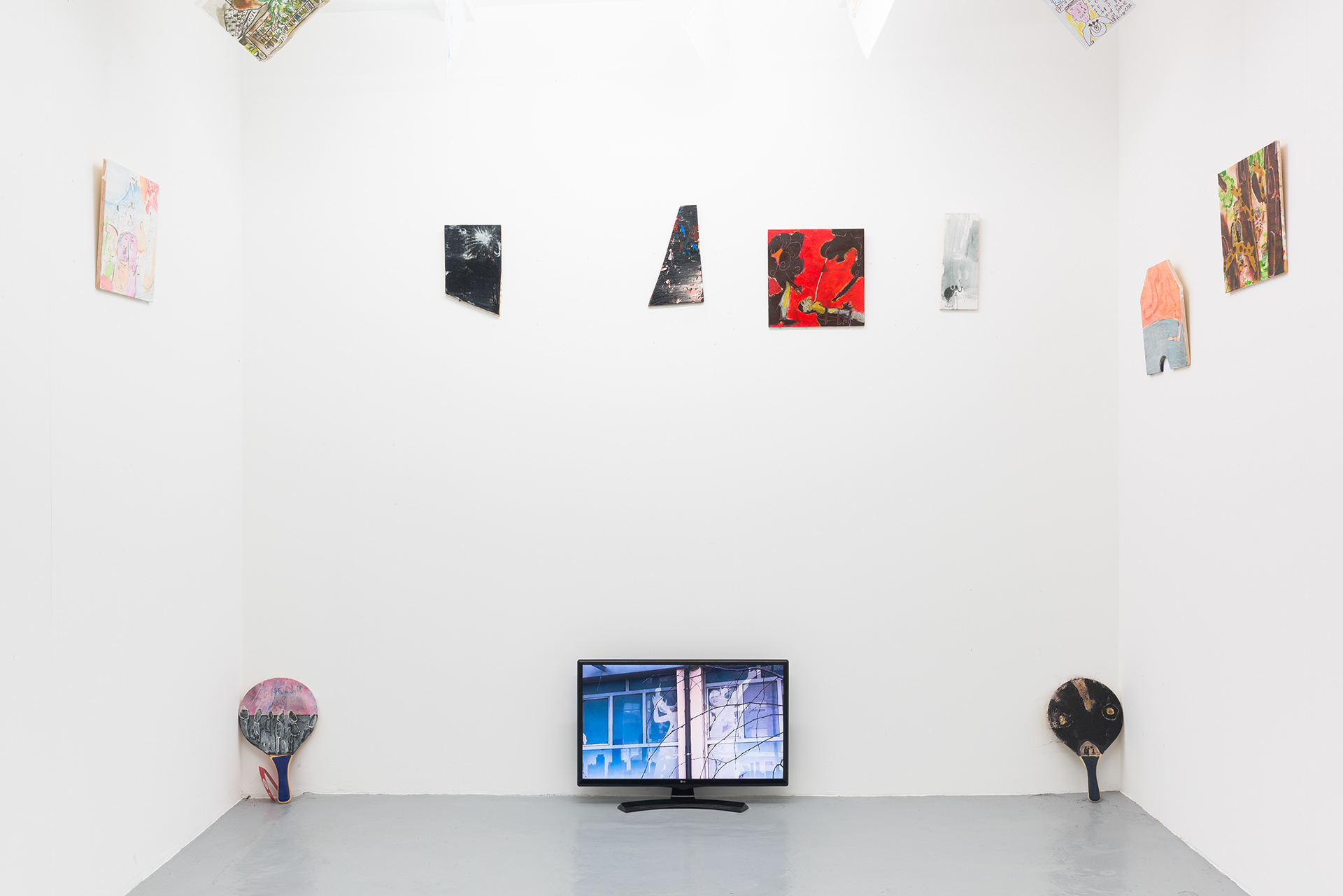 Is a show by the lethal artist and maverick Kenneth Stitt, Kenneth brings together videos and paintings to make an overly accessible body of work.
"I might not be an award winning artist but I'm most certainly an award"
Inspired by the absolutely ego boy fighters in the UFC Kenneth brings together a lot of humble little paintings and a northern voice to show the middle class southerners that also northern boys can make quality art, inspired by the writing of nobody Kenneth shows us that life is proper class and painting is even more class than life even though it's inside it.
The title of the show is a thank you to Billy and Tom for having a space and showing stuff that's not boring.