Reinis Lismanis
Private view: 6 March 2020, 6:30 - 9pm
Exhibition closed until further notice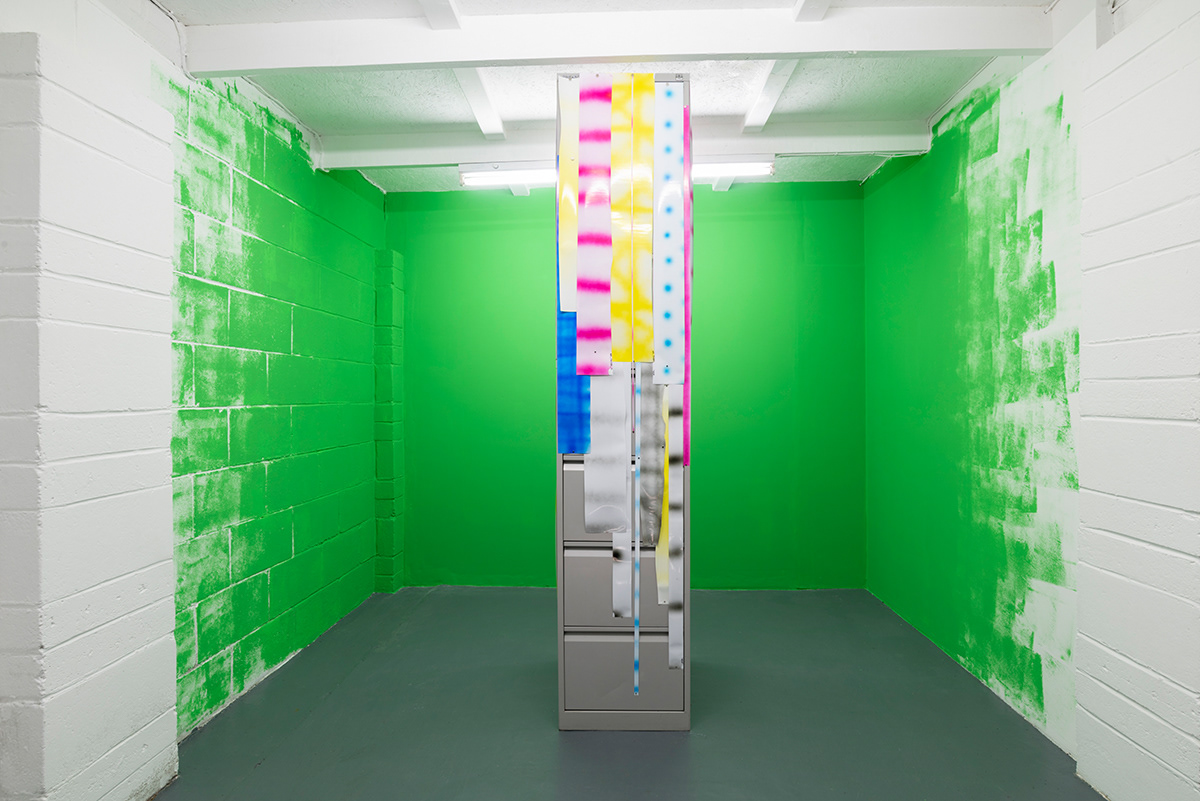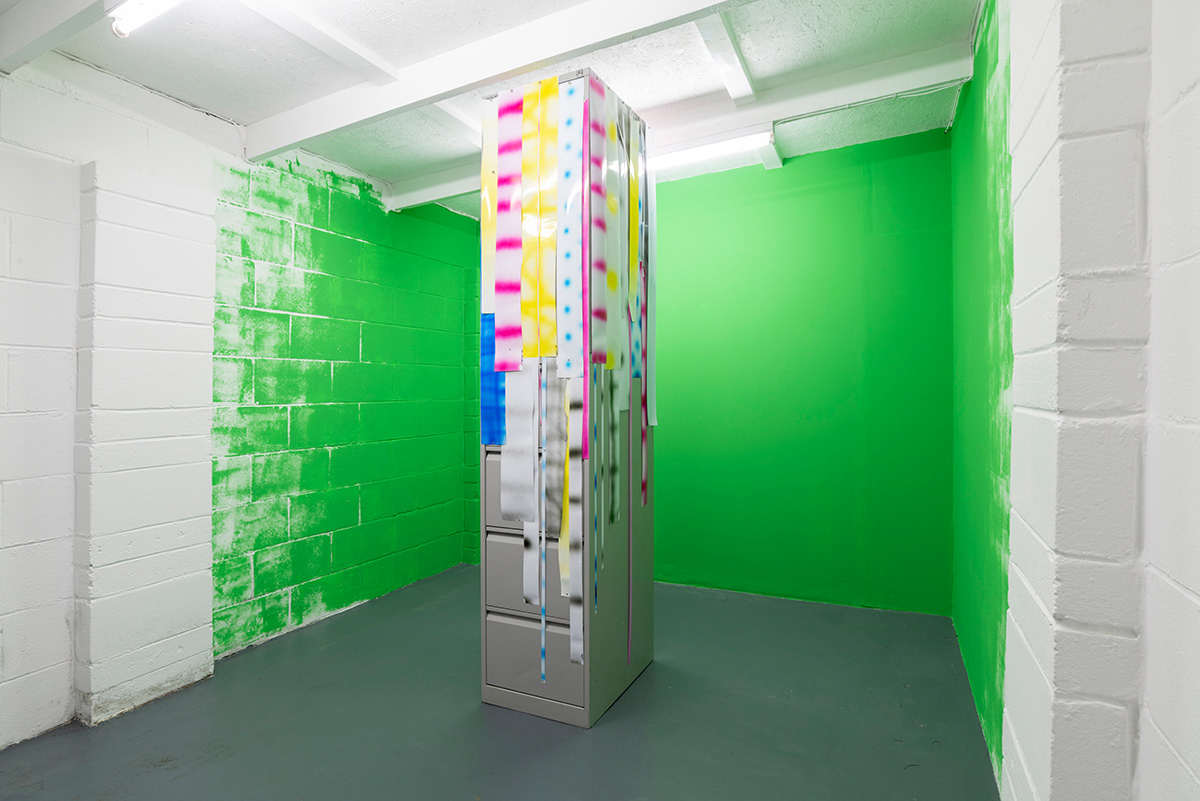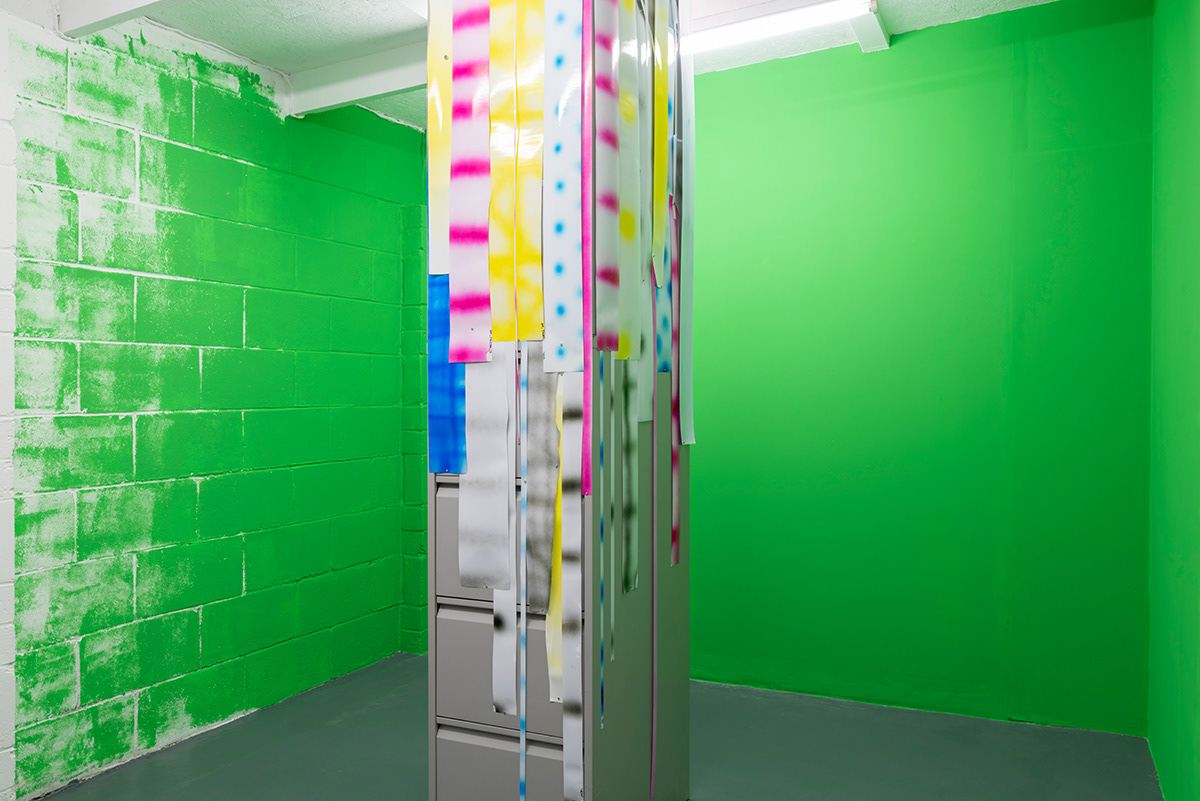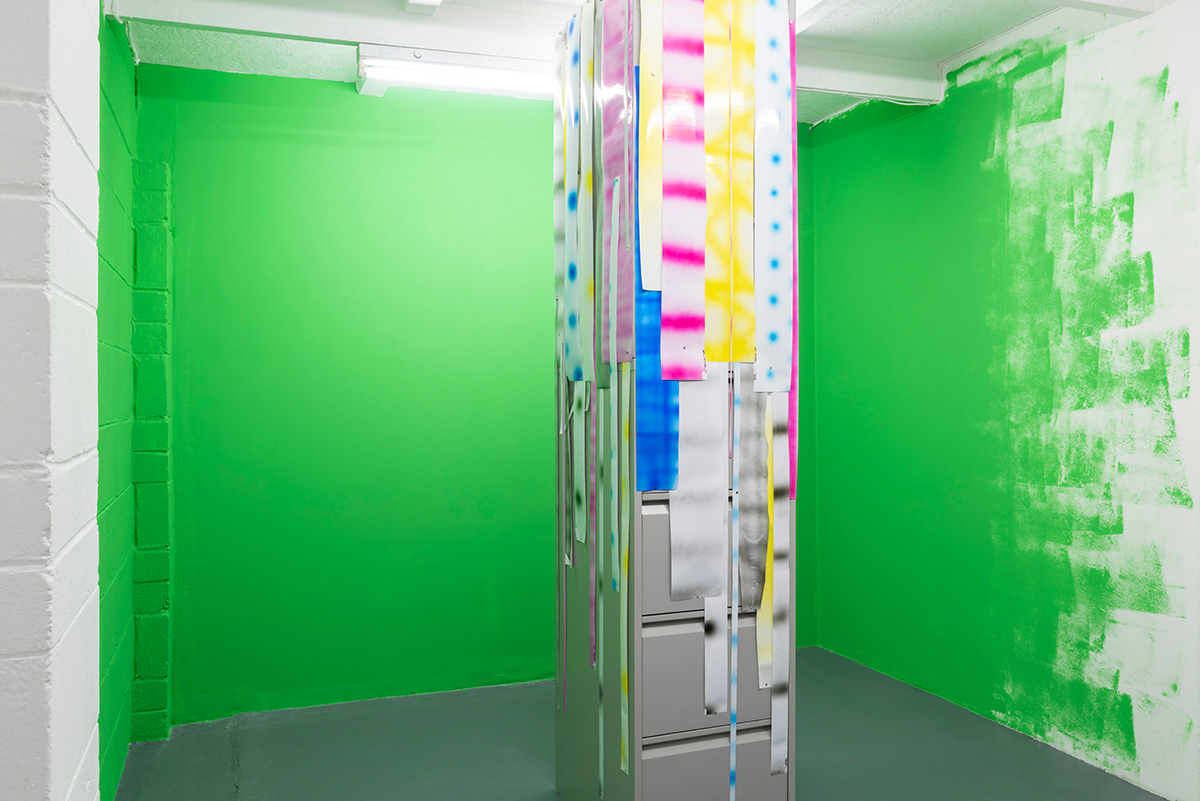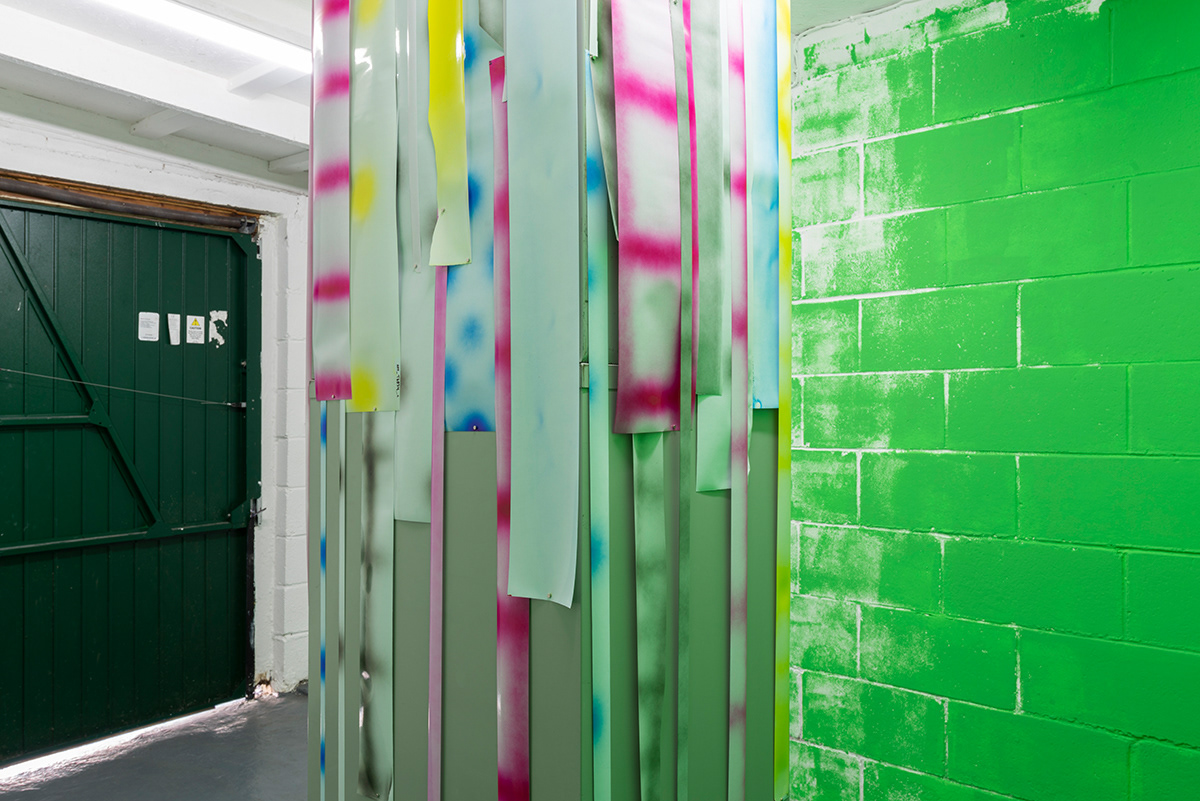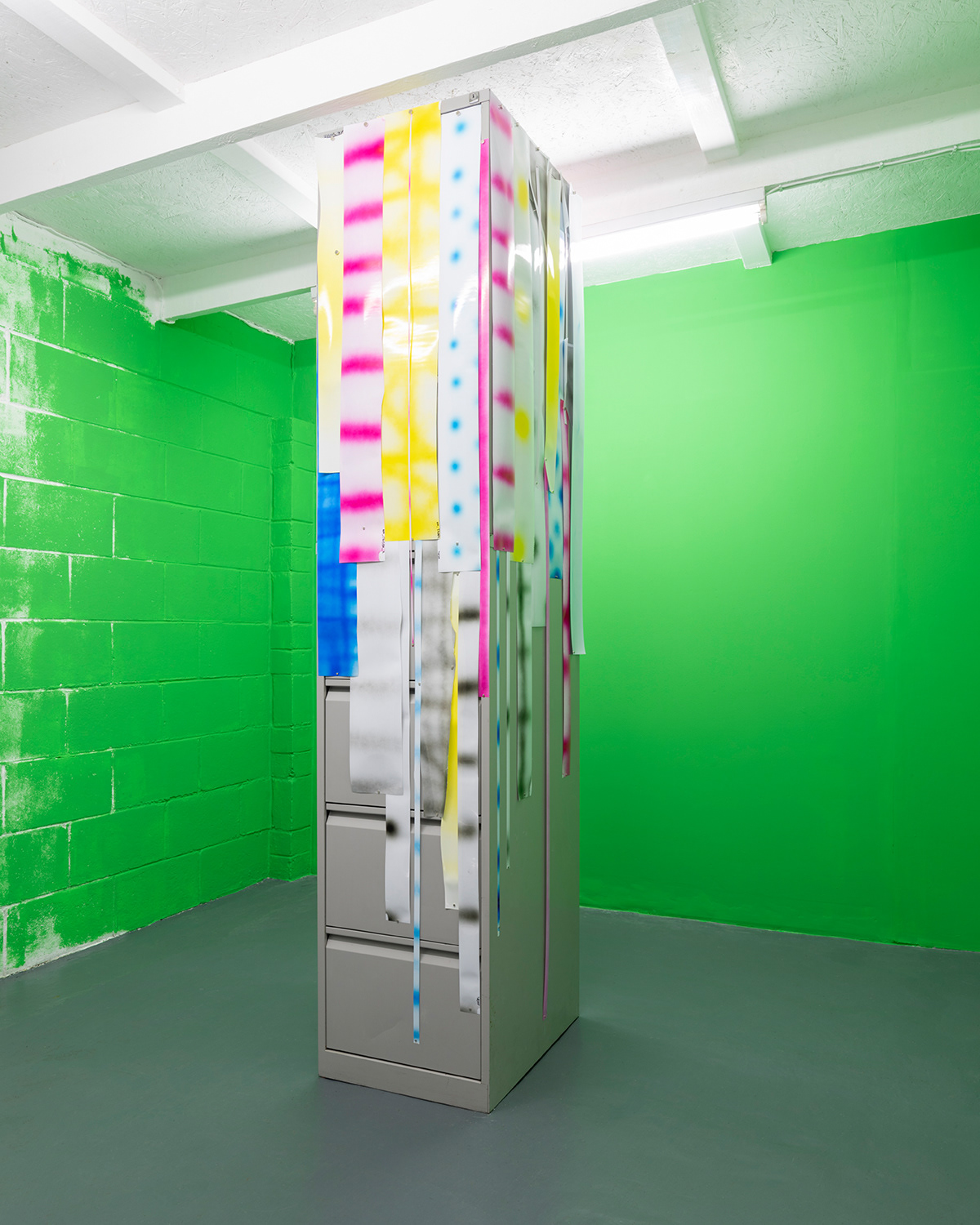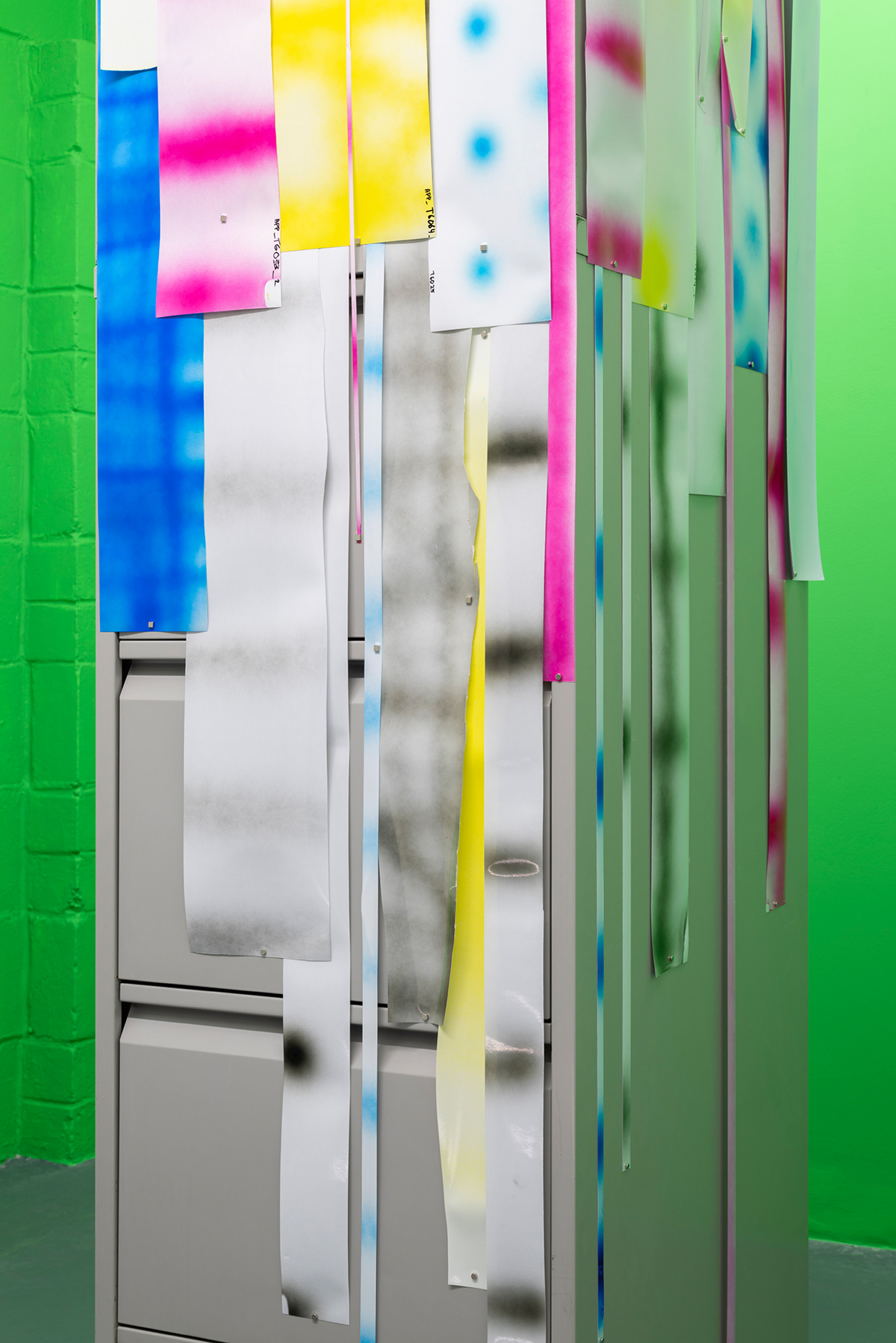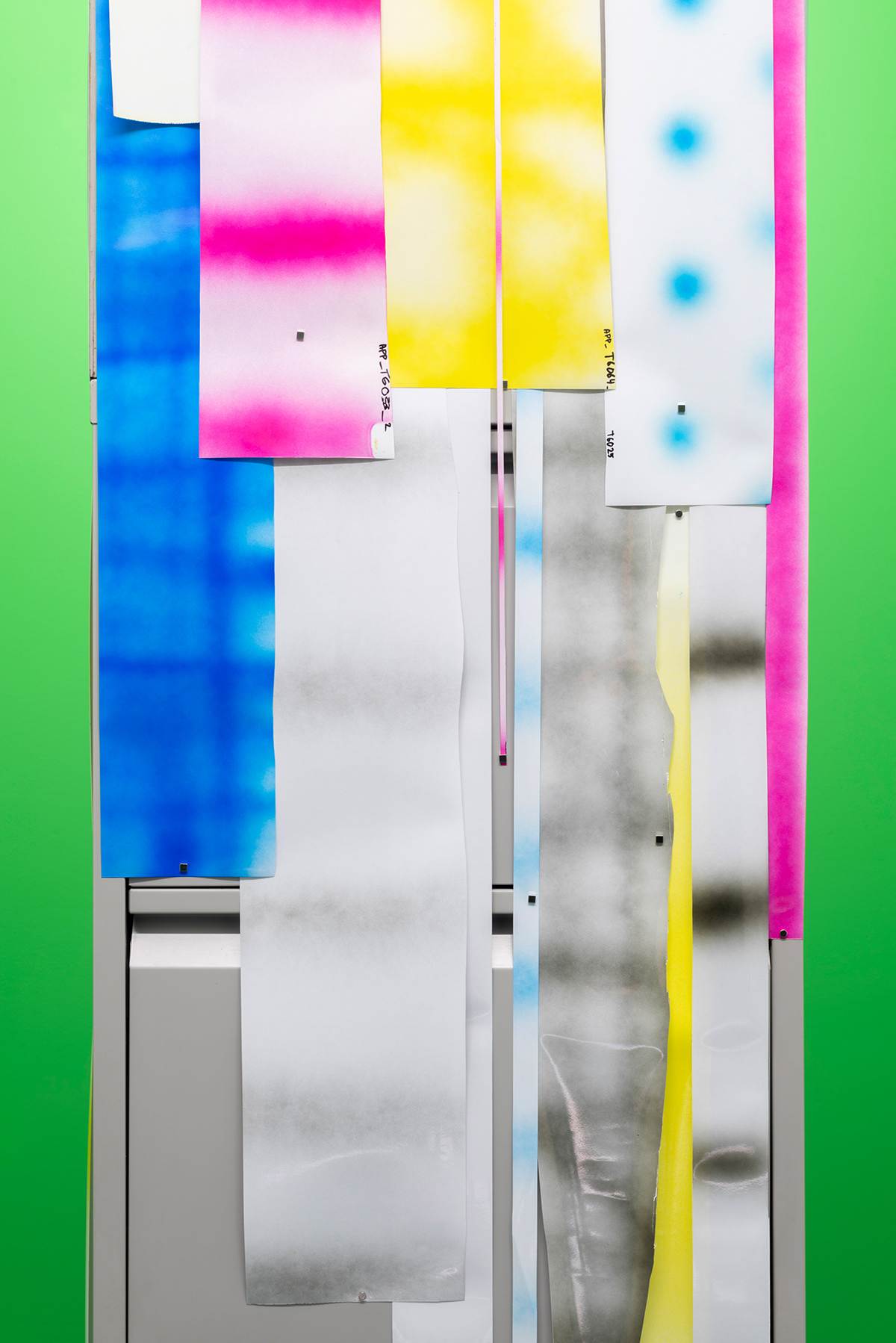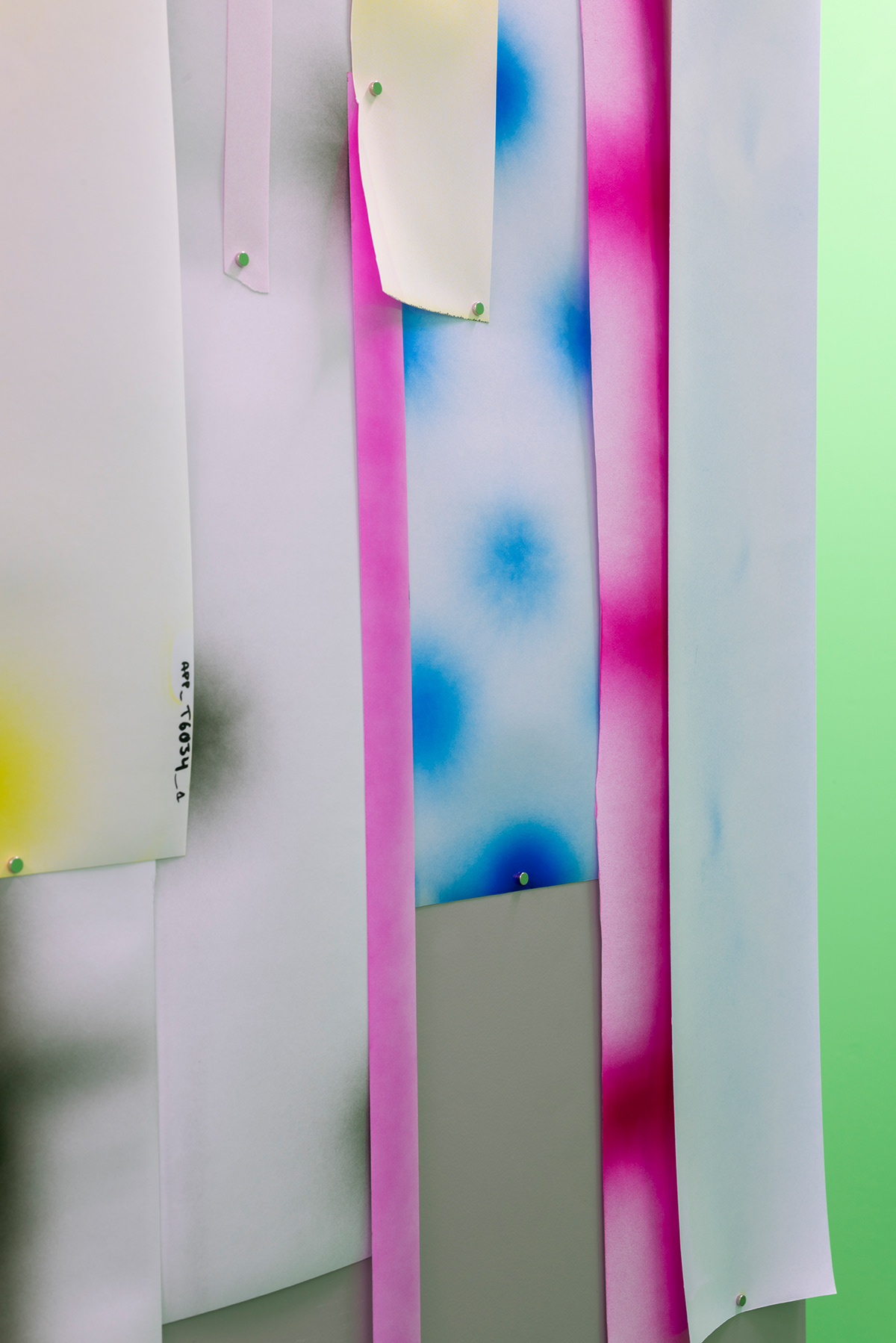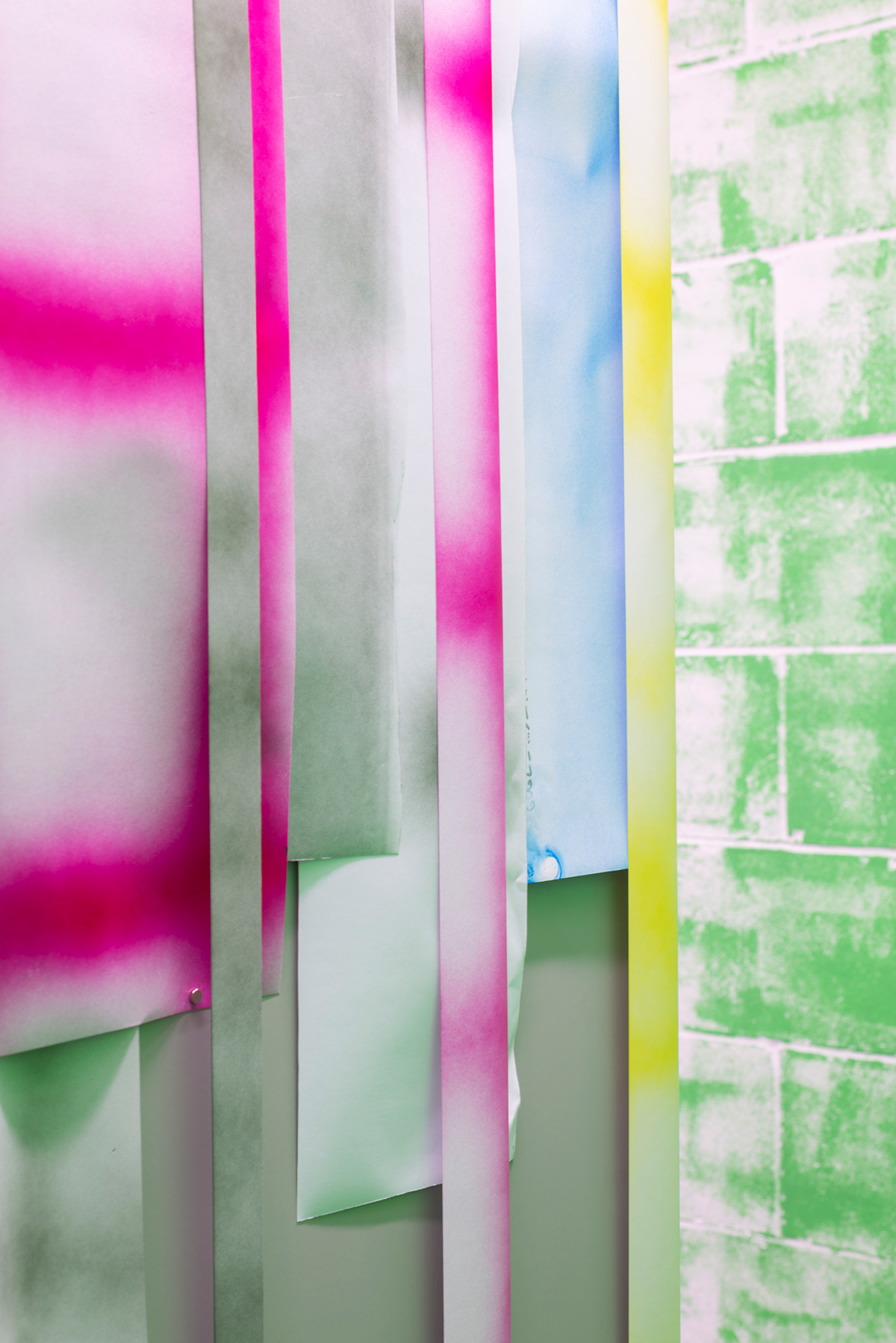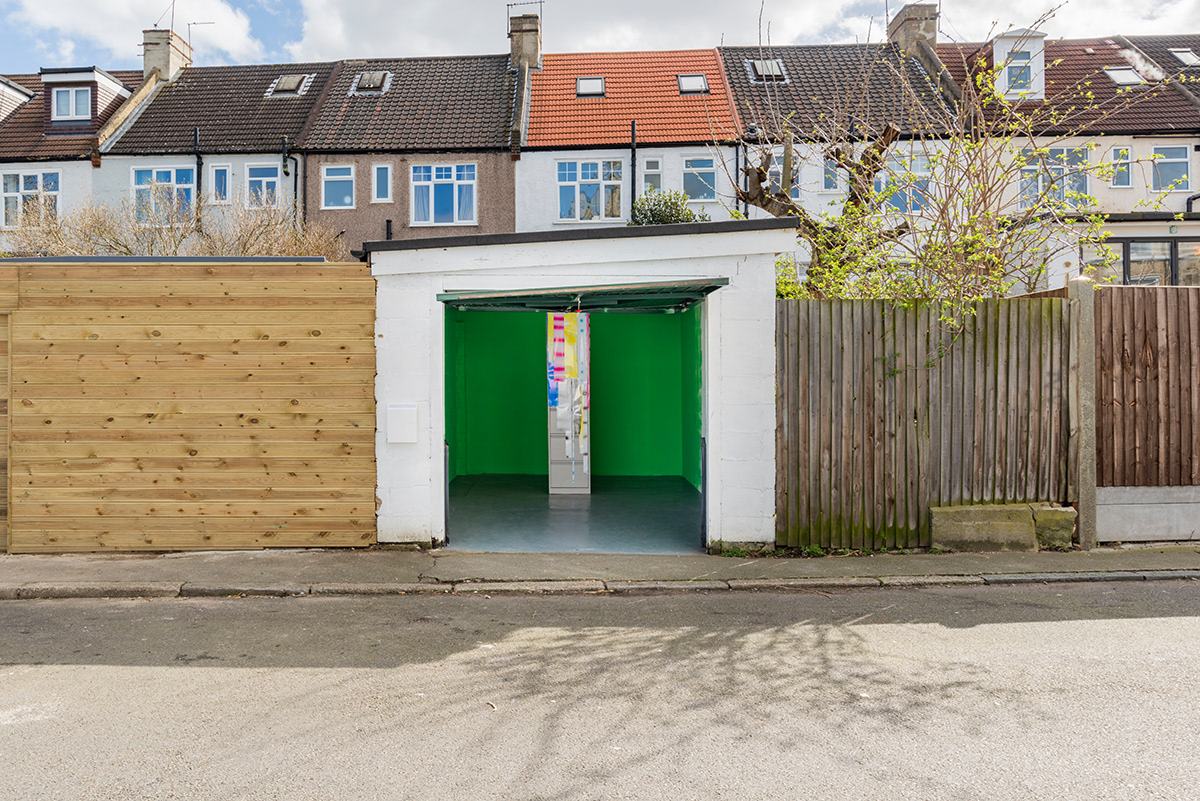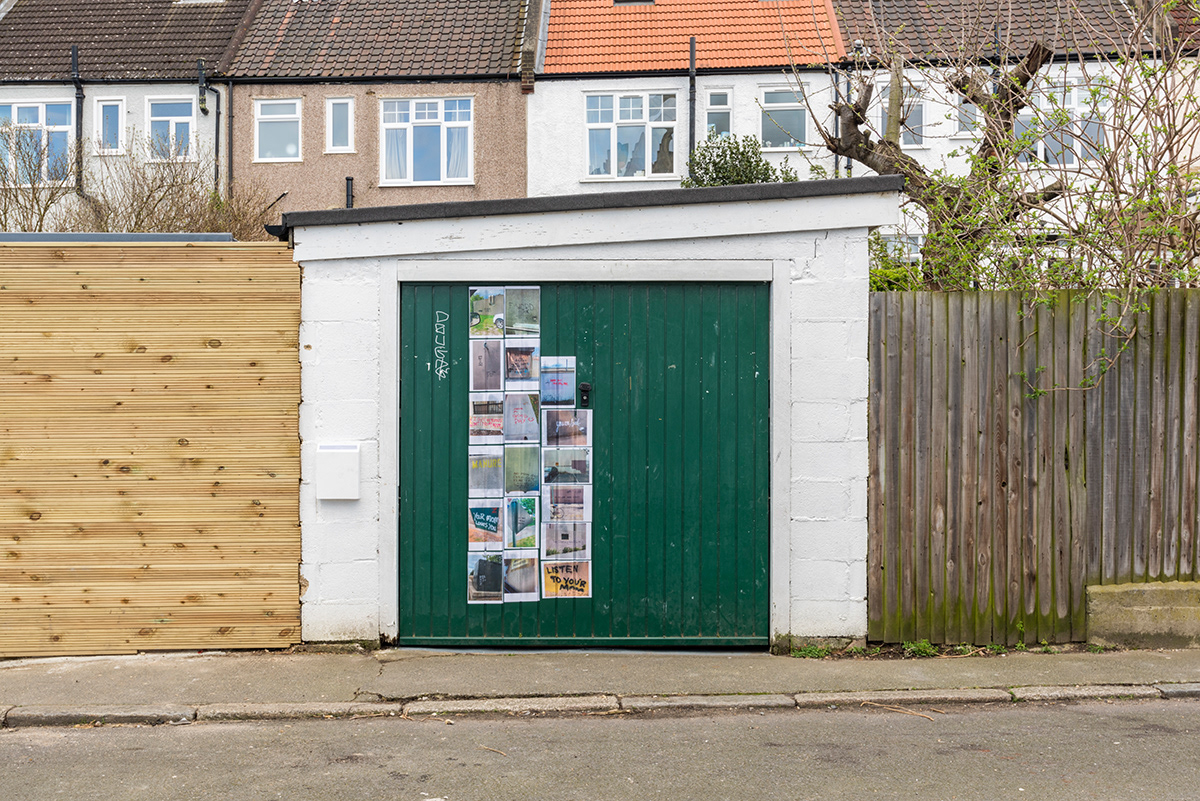 Private view: 6 March 2020, 6:30 - 9pm
Exhibition closed until further notice
Thrifty
is a display of a tower of Bisley AOC Filing Cabinets (Foolscap, 470 x 1321 x 622 mm and 470 x 1016 x 620 mm) in Goose Grey, which Lismanis acquired second-hand, albeit in decent shape, from a fellow studio holder at Thames-Side Studios; off-cuts from Lismanis' series
Archival Pigment Prints
(sprayed and otherwise applied pigment ink on glossy inkjet paper) that the artist initially developed for his first solo exhibition in 2017; and a shoddy paint job in Rosco Chroma Key Green Video Paint (5711) from a pot that was just gathering dust in a friend's studio.
This exhibit is set in Brockley Gardens, a project space run by artists Billy Crosby and Thomas Greig, occupying a garage in South London, UK. The visual display is complemented by a selection of musical recordings originally used to accompany television test signal visuals, also know as TV test cards or start-up/close-down tests.
This is the first solo exhibition of Lismanis held in the UK and it focuses on the artist's ongoing interest in openly engaging with a multitude of agents present in the everyday of his practice. The exhibition is an opportunity for Lismanis to reflect on his own past work whilst simultaneously using it as a source for producing new iterations and interpretations.
---